Common Sense

The most uncommon thing today is common sense and there is a common reason.
The definitions of common sense can help us to understand why we have placed less value on common sense.
Some definitions are given below and as a whole they provide a well-rounded definition of common sense:

Common sense is sound and prudent judgment based on a simple perception of the situation or facts
Thus "common sense" (in this view) equates to the knowledge and experience which most people allegedly have, or which the person using the term believes that they do or should have.
Sound judgment not based on specialized knowledge; native good judgment.
Common sense is ordinary good sense or sound practical judgment.
There are essentially two components to Common Sense:
Sound, practical, prudent judgement …………. knowledge and experience being "honored" and
Knowledge that is apparent to those paying attention based in simple perception without any specialized knowledge.
It may be apparent to you that common sense has had better days because today everything is so specialized. We no longer trust our basic abilities to discern, but say we are not experts and in some areas this is not bad. Yet in many areas our common sense is much better than those who specialize. For years we raised children without drugs to handle their every temperament and it took patience, love and maybe we learned that certain diet changes were helpful. Today very often we are anxious to find a pill to solve every malady. Common sense might say the old ways worked and pills could be a problem. We were at least skeptical of medicines for this purpose – it is common sense to be skeptical. A common reason for losing our common sense is we are taught that higher education is good and good for us but this is only partially true and most certainly partially false and dangerous. The education received in many universities around the world is so liberal that it represents a certain belief system as opposed to a open minded view of what the truth might be. Young people are taught, really indoctrinated into beliefs that are highly prejudiced but common among educators. That belief system has the following characteristics:
> there is no God
> there is essentially no morality – do what you want
> religion is old fashioned (and without saying it, so is common sense)
> you will die and go out of existence
> you were just an accident of "nature"
Now, with such beliefs come many vile doctrines and this is what young people are taught. It is not common sense. Now, math is math and provable and science that is provable is fine and such studies fit the common sense approach because they make sense. Science in areas where there is no proof, but just theories would be rejected by common sense because it is not proven. Theories need to be taught as theories and that opens the door for more possibilities and that, well, is common sense. A large part of the modern education system is destructive because it is taught as enlightened knowledge instead of indoctrination by prejudiced individuals. It is a tragedy that extends from the universities to mass media to the world. The fervor of which rivals the most despicable of religions and tyrants. The mass media fills itself with university graduates from places that are the most liberal and they promote politicians and doctrines that support the same beliefs. Day after day the world deteriorates from common sense to doctrines associated with the beliefs mentioned above. Pretty soon even the textbooks change and God, who was prominent in the belief's of America's founders is erased from the textbooks as are things opposed to the modern beliefs. It is no longer news being reported and it is no longer the cherished, meaningful history of America. It certainly defies common sense. As the country moves towards socialism or the Communism of Russia few even see its sure and steady course. The characteristics of Russian Communism were a big all controlling central government, a godless society, a control of the media and universities and control over the textbooks even changing history as it was beneficial. This is not common sense, unless your goal is control and destruction of freedoms. A great deal of the blame for the current problem lies in selfishness, greed, and RELIGION. Throughout Heaven Coach you can see the destructive nature of religion, but it is always religion that has nothing to do with God (man-made religion). God gets the blame and those making that mistake go on to make many serious mistakes in their life, eventually failing to achieve heaven.
The creation and God, heaven fit very well into the common sense area. One might say, those who see God as creator are not using all the specialized scientific knowledge to make such decisions. However, common sense sees tons of design in creation – it is everywhere and when people try to say it just all happened from nothing it goes against common sense.
Now when you add an understanding of God's purpose the common sense answer for God and creation get a substantial boost. Namely the understanding that God has apparently created us in a way we will never understand the creation because that is part of His purpose – to require some faith.
God's creation is for everyone to be able to see God in creation. So what is required is common sense, and a good heart (humble, truth seeking). Everyone is not a scientist and scientist's do not agree nonetheless people place faith in science and reject common sense. Common sense also observes scientists continually guessing, always new theories and always more complicated.
Thanks To Robert Jastrow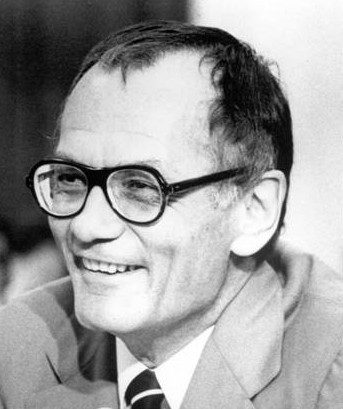 Robert Jastrow (September 7, 1925 – February 8, 2008) was an American astronomer, physicist and cosmologist. He became the founding director of NASA's Goddard Institute for Space Studies in 1961, and served until his retirement from NASA in 1981. Perhaps his most important observation was during the development of the Big Bang Theory how scientists initially saw that as pointing to a creator. There was panic, anger among his colleagues and he quickly realized the extent of the prejudice against a creator. Previously the theory was that there was no beginning but everything always existed. I say thanks to Robert Goddard who was a devoted agnostic because truth was more important to him than what he wanted to believe. Unfortunately, to his colleagues it was not and it shocked him. Thanks to Robert Jastrow because I could never understand how the theory of organic evolution was even slightly reasonable or scientific. Now it makes sense to me knowing a large body of scientists seek a certain answer and thus lose all objectivity. Eventually, those scientists would keep big bang but find a way to indicate there could be a beginning without a "beginninger." They would explain how to have a big bang when there was nothing to bang. Jastrow as a result of late career findings would go on to write a controversial book called, "God And The Astronomers." Highly recommended and very appropriate for people seeking truth. A couple of Jastrow quotes are very revealing of what he learned, the first one is the surprise he found,


"For the scientist who has lived by his faith in the power of reason, the story ends like a bad dream. He has scaled the mountain of ignorance; he is about to conquer the highest peak; as he pulls himself over the final rock, he is greeted by a band of theologians who have been sitting there for centuries."
The second quote indicates the frustration he felt with fellow scientists. Science should be about discovery and not trying to search for proof to match preconceived ideas.
"There is a strange ring of feeling and emotion in these reactions [of scientists to evidence that the universe had a sudden beginning]. They come from the heart whereas you would expect the judgements to come from the brain. Why? I think part of the answer is that scientists cannot bear the thought of a natural phenomenon which cannot be explained, even with unlimited time and money. There is a kind of religion in science, it is the religion of a person who believes there is order and harmony in the universe, and every effect must have its cause, there is no first cause…
This religious faith of the scientist is violated by the discovery that the world had a beginning under conditions in which the known laws of physics are not valid, and as a product of forces or circumstances we cannot discover. When that happens, the scientist has lost control…
Consider the enormity of the problem. Science has proven that the universe exploded into being at a certain moment. It asks, what cause produced the effect? Who or what put the matter and energy in the universe? Was the universe created out of nothing, or was it gathered together out of pre existing materials? And science cannot answer these questions".
I have come to realize that scientists (in general) do not get into influential positions in the scientific community without a certain bias that includes "no God" and "man evolving from lower forms." Its shocking but explains a lot and who suffers in the present except our children.
So summarizing, Robert Jastrow like Einstein understands from common sense that, "science cannot answer these questions." His everyday wisdom also required him to conclude that prejudice, which has no place in science, was indeed dominating the outcomes and this must have sickened him. The idea that in the process of science, "ideology trumps science" turns out to be all too frequently the mode of operation. It is not just prejudice related to God and creation but also various self-serving things result in science being compromised. A good example would be global warming now called "climate change" because it may not be warming but cooling. The spending in this area is huge and many benefit from these phenomena in terms of grants, books, appearances and in other ways. Common sense values truth because it leads to better relationships, better science and peace of mind. People get stuck in falsehood when they place confidence in others as a substitute for seeking understanding.
Also read the post, "Time, The Mystery Unnoticed."